Like us on our facebook page and get $50 off your initial consultation fee
Voted one of Fresno's top plastic surgeons 4 years in a row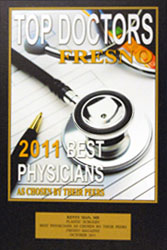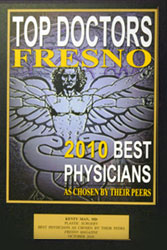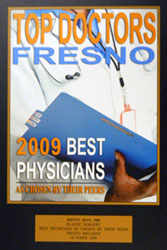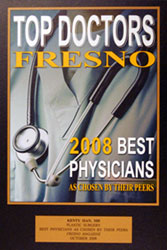 Dr. Sian was voted by his peers as one of Fresno's top plastic surgeons 4 years in a row as published in the Fresno Magazine (the magazine ceased publication in 2012). Dr. Sian has consistently been included in the list of "America's Top Plastic Surgeons" (as compiled by the Consumers' Research Council of America).
Our singular focus is YOU, the patient
We realize that cosmetic surgery is a personal choice and we welcome the opportunity to be of service to you.
It is Dr. Sian's mission to guide you through this process with the utmost care, honesty and integrity. You will meet with him during your initial consultation and he will perform a thorough evaluation. Together with you, Dr. Sian will formulate a treatment plan that best fits your needs, taking into consideration factors that are unique to you. It is his goal to deliver the highest quality aesthetic outcome and your safety is his first and foremost priority.
---
Dr. Sian has extensive experience in the field of Plastic and Cosmetic Surgery and he is an active member of the following international and local organizations:

American Society of Plastic Surgeons (ASPS)

American Society for Aesthetic Plastic Surgery (ASAPS)

American College of Surgeons (ACS)

California Society of Plastic Surgeons (CSPS)

Dr. Sian is an Assistant Clinical Professor at the University of San Francisco-Fresno (UCSF-Fresno) and is involved in the training of resident physicians.

Dr. Sian performs most of his surgeries at Clovis Community Medical Center which has been consistently voted "Top Hospital" in the Fresno/Clovis area.

Procedures most frequently performed by Dr. Sian include the following:

Botox injections
Filler Injections (Juvederm Ultra/Ultra Plus, Volbella, Voluma, Belotero, Radiesse etc)
Breast Surgery (Augmentation/Implants, Reduction, Breast Lift, Reconstruction etc)
Tummy Tuck (Abdominoplasty)
Mommy Makeovers (Combination procedures)
Body Contouring (Liposuction, Lipofilling or Fat grafting)
Facial Surgery (Facelift, Eyelid Lift, Nose Surgery, Lip Surgery, Ear Pinning, Chin Implant etc.)
Nose Reduction or Lift (Rhinoplasty)
Neck Contouring (Neck liposuction, Neck tightening etc)
Hand Rejuvenation
Arm Lift (Brachioplasty)
Kybella Injections
Fat Grafting (Face, Breast, Buttocks, Body etc)
Buttock Augmentation/Brazilian Buttock Lift (Fat grafting to the buttocks)
Keloid Removal Surgery and Steroid Injection
Skin Cancer Surgery, Reconstruction/Skin flap or graft
Hand Surgery (Carpal tunnel, Trigger finger, Dupuytren's Contracture, DeQuervain's etc.)